Cold Blue - Redemption
The exact relationship between Cold Blue's name and Tobias Schuh's affection for chillier titles & imagery (none more evident than on 'Winter' - his 2019 debut artist album) is still tbc. This is a time of year however that clearly appeals to both Tobias's outward-bound sensibilities and creative drive. In keeping, Cold Blue kicks 2023 off with a new floor-entrancing production, the catalogue number (CBR001) of which may lend a significant clue to the label it's arriving on. Today, with 'Redemption', Tobias opens the doors of Cold Blue Records with a track set to delivers shivers of the singularly uplifting variety!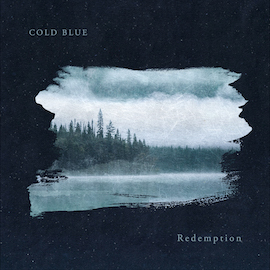 Of the move, Tobias says, "a record label bearing the Cold Blue name
has been a dream of mine for many years. It would allow me to expand
artistically and carry not only my own music direct to fans, but also
that of other artists, whose studio work speaks to me. Therefore,
I'm thrilled to announce that with 'Redemption, my first single of 2023,',
this has come to fruition. I'm greatly looking forward to all the
possibilities that will come along with it, and in bringing
Cold Blue Records' music to your floors and doors!"
Behind 'Redemption's sombre winter-scape exterior lies a track with
peak time on its mind and the tempo, tone and trajectory to send it there!
Superheat the season at hand with 'Redemption' on Cold Blue Records -
available now through all major streaming and sales platforms (here).